*This production is a fundraiser, and is not part of our Season package.
LAMB Arts Regional Theatre presents
THE MEMORY SHOW
ON THE MAIN STAGE
•••••••••••••••••••••••••••
Lyrics and Book by Sara Cooper & Music by Zach Redler
THE STORY: When a mother starts having trouble recalling facts, her adult daughter moves back home to take care of her—or, as her mother sees the situation, her daughter has decided to move back home because she can no longer pay her own rent. Called simply "Daughter" and "Mother," the exasperated duo faces off in The Memory Show, breaking the fourth wall and begging the audience to see their respective sides of the story as the real story. As it becomes increasingly difficult for Mother to remember where she is, Daughter must come to terms with the fact that despite her around-the-clock care, her mother barely even remembers she has a daughter at all. But when Mother reveals a secret about their past, her precarious relationship with her only child changes for good.
​
​
CAST LIST:
​
Daughter -- Cassie Wooley Slater
Mother -- Diana Wooley
​
​
INFORMATION ABOUT THIS FUNDRAISER:
The 625 Douglas Project is so much more than a new home for LAMB Theatre... it will restore the exterior of this historic building to its original 1901 glory, while totally reimagining the interior to support three performance spaces and the LAMB School. This is an exciting economic development project that will add to the wonderful renaissance of Downtown Sioux City. It will promote tourism, job creation and so much more. We NEED your help to complete this wonderful project! Support LAMB through your gifts, pledges, sponsorships, and attendance. All gifts received before May 25th will be doubled through the Gilchrist Foundations' Matching Grant!
THE MEMORY SHOW




ONLY 7 Performances!



THURS. APRIl 7th: 7:30pm
FRIDAY APRIL 8th: 7:30pm
SAT. APRIL 9th: 7:30pm
SUN. APRIL 10th: 1:30pm*
MON. APRIL 11th: 7:00pm
TUES. APRIL 12th: 7:00pm
WED. APRIL 13th: 7:00pm
*matinee



Tickets:
$25 Adults & Seniors
$15 Season Members
$10 Students
Check out the Season 42 Lineup then go to
the store to get your season membership!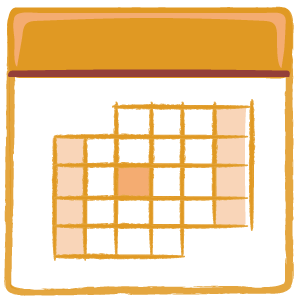 As sensitivities vary from person to person, please ask the Box Office at 712-255-9536 if you have questions about content, age appropriateness, or stage effects.