BOEING BOEING
May 3-19, 2019
Tickets:
$23 Regular
$18 Senior 62+
$12 Student
LAMB Arts Regional Theatre presents
BOEING BOEING | MAY 3-19
A COMEDY

on the MAINSTAGE
•••••••••••••••••••••••••••
By Marc Camoletti, Beverley Cross, Francis Evans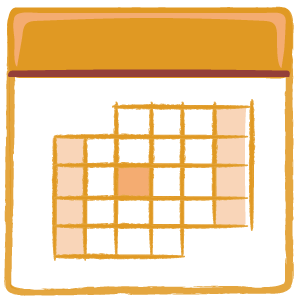 Box Office Opening Soon
Check out the Season 39 Lineup then go to
the store to get your season membership!
Set in the 1960s bachelor Bernard couldn't be happier: a flat in Paris and three attractive stewardesses all engaged to him without knowing about each other. But Bernard's life gets bumpy when his friend Robert comes to stay, and a new, speedier Boeing jet disrupts his careful planning. Soon all three stewardesses are in the city simultaneously, timid Robert forgets which lies to tell, to whom, and catastrophe looms!
As sensitivities vary from person to person, please ask the Box Office at 712-255-9536 if you have questions about content, age appropriateness, or stage effects.
"Fasten your seatbelts for the most
deliriously funny flight of your life."
Georgina Brown, Mail on Sunday
"...sheer, silly, comic pleasure."
Nicholas de Jongh, Evening Standard
"This latest edition of a play named for an aircraft soars right out of its time zone and into some unpolluted stratosphere of classic physical comedy. Propelled by the same gusty spirit that animated Commedia dell'Arte and the silent films of Keaton, Chaplin and Lloyd, [this] may be earthy, but it's seldom earthbound."
The New York Times
Friday MAY 3 • 7:30 pm
(Projects of Hope Night)*
Saturday MAY 4 • 7:30 pm
•••••••••••••••••••••••••••••••
Thursday MAY 9 • 7:30 pm
Friday MAY 10 • 7:30 pm
Saturday MAY 11 • 7:30 pm Sunday MAY 12 • 1:30 pm*
•••••••••••••••••••••••••••••••
Thursday MAY 16 • 7:30 pm
Friday MAY 17 • 7:30 pm
Saturday MAY 18 • 7:30 pm
Sunday MAY 19 • 1:30 pm*
*matinee
*Opening Night, May 3rd, is a benefit performance for SUPPORT SIOUXLAND SOLDIERS. If you would like tickets for that performance, get them by clicking this button: