LAMB Arts Regional Theatre presents
Joseph and the Amazing Technicolor Dreamcoat
ON THE MAIN STAGE
•••••••••••••••••••••••••••
BY: Andrew Lloyd Webber and Tim Rice
​
THE STORY:
​
One of the most enduring shows of all time, Joseph and the Amazing Technicolor Dreamcoat is a reimagining of the Biblical story of Joseph, his father Jacob, eleven brothers and the coat of many colors. Told entirely through song, the musical follows Joseph after being sold into slavery by his brothers. While imprisoned, Joseph discovers his ability to interpret dreams, and he soon finds himself in front of the mighty but troubled, Elvis-inspired, Pharaoh. Joseph's solution to Egypt's famine elevates him to Pharaoh's right-hand man, which in turn helps reunite him with his family.
​
This Andrew Lloyd Webber (Phantom of the Opera) and Tim Rice (Aida) musical humorously features songs with a variety of pop-music styles such as: rock, country, calypso, and rock 'n roll. JOSEPH is a wonderful musical experience for the whole family!
​
A wonderful example of something that is both crowd pleasing and very entertaining. ...the show is a colourful, enjoyable and downright awesome way to leave every member of the family with a big smile on their face."
---London Theatre One
Director: Donny Short
Assistant to the Director: Alexandra Saulsbury
Children's Choir Assistant: Abby Lincoln
Scenic Design: Wayne Blum
Lighting Design: Rick Goble
Costume Design: Onnastassia Blum
Assistant Costumer: Brooke Redwine
Music Director/Choreography: Donny Short
Property Mistress: Molly Tomke
Narrator: Onnastassia Blum
Joseph: Nathan Kitrell
Jacob/Potiphar: Glenn Smith*
Reuben/Pharaoh: Wayne Blum
Simeon (Canaan Days Soloist): Matt Rixner
Judah/Snake (Benjamin Calypso Soloist): Peyton Machan
Dan: Joshua Machan
Levi (One More Angel Soloist): Jacob Licht
Isaachar/Baker: Jake Wiest*
Benjamin/Camel: Solomon Walker
Gad: Jack Petty*
Asher: Tommy Osborn*
Napthali/Butler: Henry Osborn*
Zebulun: Ben Sheets
Wives:
Alexis Britson*
Marie Sitz* [Potiphar's Wife]
Courtney Chew (One More Angel in Heaven Soloist)
Lexi Squier*
Molly Tomke
Kristin Ortmann*
Jami Denne
Alex Harder
Mara Aesoph
Madilyn Cramer*
Grace Powell
Ensemble:
Anna Gordon
Children's Choir:
Natalie Ortmann
Ellie Iversen
Eli Harder
Nicole Jolin
Ella Monahan
Liam Redwine
Lilly Blum*
Lyndon Soldati*
Ava Wentz*
Maci Nichols*
Sofie Rixner*
PERFORMANCES

Friday June 10th 7 pm
Saturday June 11th 7 pm
Sunday June 12th 1:30 pm*
​
Wednesday June 15th 7 pm
Thursday June 16th 7 pm
Friday June 17th 7 pm
Saturday June 18th 7 pm
Sunday June 19th 1:30 pm*
​
Thursday June 23rd 7 pm
Friday June 24th 7 pm
Saturday June 25th 7 pm

*matinee


Tickets:
$25 Adults
$19 Seniors
$13 Students
Check out the Season 43 Lineup then go to
the store to get your season membership!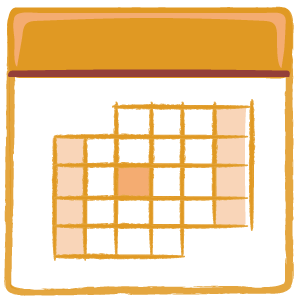 As sensitivities vary from person to person, please ask the Box Office at 712-255-9536 if you have questions about content, age appropriateness, or stage effects.