PAGEANT
June 7-22, 2019
Tickets:
$25 Regular
$19 Seniors (62+)
$13 Students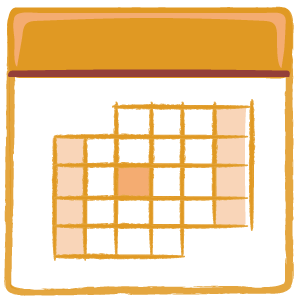 Check out the Season 38 Lineup then go to
the store to get your season membership!
This production contains some mature subject matter and language not suitable for young children. As sensitivities vary from person to person, please ask the Box Office at 712-255-9536 if you have questions about content, age appropriateness, or stage effects.
This show takes its shots not by mocking pageants from the outside, but by being one!
Pageant is a pageant...with a twist. Judges selected from the audience actually vote - the winner may be different at each performance! And our female contestants are played by men
for an added hilarious twist!
The six contestants compete for the title of Miss Glamouresse (Glamouresse being a cosmetics company). The ladies compete in evening gowns, talent, swim-wear and spokemodeling, plus the finalists answer actual calls from the Glamouresse Beauty Crisis Hotline.
PLEASE NOTE SUMMER HOURS!
EVENING PERFORMANCES START AT 7:00 PM
OUR CAST
LAMB Arts Regional Theatre presents
PAGEANT|JUN 7-22
A MUSICAL

on the MAINSTAGE
•••••••••••••••••••••••••••
Book & Lyrics by Bill Russell & Frank Kelly
Music By Albert Evans
Conceived by Robert Longbottom

Friday JUN 7 • 7:00 pm
Saturday JUN 8 • 7:00 pm
Sunday JUN 9 • 1:30 pm*
•••••••••••••••••••••••••••••••
Wednesday JUN 12 • 7:00 pm
Thursday JUN 13 • 7:00 pm
Friday JUN 14 • 7:00 pm
Saturday JUN 15 • 7:00 pm
Sunday JUN 16 • 1:30 pm*
•••••••••••••••••••••••••••••••
Thursday JUN 20 • 7:00 pm
Friday JUN 21 • 7:00 pm
Saturday JUN 22 • 7:00 pm
*matinee