Special Events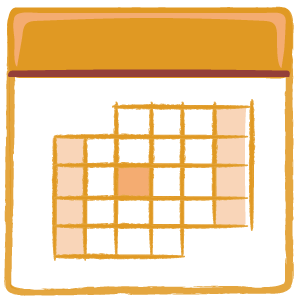 Don't miss this wonderfully fun FUN-draiser
for our 625 Douglas Project!
Double Your Impact while You Have Double the FUN
Join the LAMB Crew as we raise funds for the 625 Douglas Project. Thanks to the Gilchrist Foundation Challenge Grant, your donations will be DOUBLED!
And theatre people know something about fun...
Enjoy heavy hors d'oeuvres and a cash bar at 7pm. The show begins at 8 with our mighty Masters of Ceremony Dave Madsen and Bruce Miller. There will be audience participation, comedy, great singing and dancing. This will be the Fundraiser you will be talking about for the rest of 2020....and the money raised will be DOUBLED through the Gilchrist Foundation Matching Grant.
The cost to support LAMB Theatre in this exciting fundraiser is $75 per person ($50 is considered your donation) or $600 for your own table of 8 ($400 considered donation). Can't make it? Go ahead and donate to show your support for this exciting PROJECT!!
The cost to support LAMB Theatre in this exciting fundraiser is
$75 per person ($600 for a table of 8).

Tickets are available online at:
Or send in a check (417 Market Street Sioux City, IA 51103),
stop by the LAMB Box Office or call Lindsay
at 712-255-9536 during Box Office hours:
Monday – Friday 2:00 – 5:00.
Location:
Country Celebrations
5606 Hamilton Blvd
(across the street from Mike's Saloon)
7pm-10pm
BROADWAY
INSIDE OUT
Feb 22, 2020
Individual Tickets: $75
Table of 8: $600
Built in 1909, 625 Douglas was the home of the FIRST Sioux City Auditorium. At the turn of the 20th century, the Siouxland community wanted a building that would bring the community together to celebrate important events, provide a wonderful space for entertainment of all kinds....as well as a building in which the entire region could feel a sense of pride. So the Siouxland community in the beginning of the last century raised the funds to make it happen. Now in the 21st century, LAMB is taking an energetic step toward bringing renewed vitality to this building so it once again will be a place in which we can enjoy community as well as feel a sense of pride.
Join Us in Making this Happen!
Proceeds will be doubled through the Gilchrist Matching grant and will go towards the Capital Campaign to move LAMB to restored and re-envisioned 625 Douglas (the first Sioux City Auditorium) in downtown Sioux City!